Squash is one of those things that I never had growing up and didn't have any idea how to cook when I got out on my own. I started with butternut squash and yellow squash, but this is the first year I've really tried to do anything with spaghetti squash.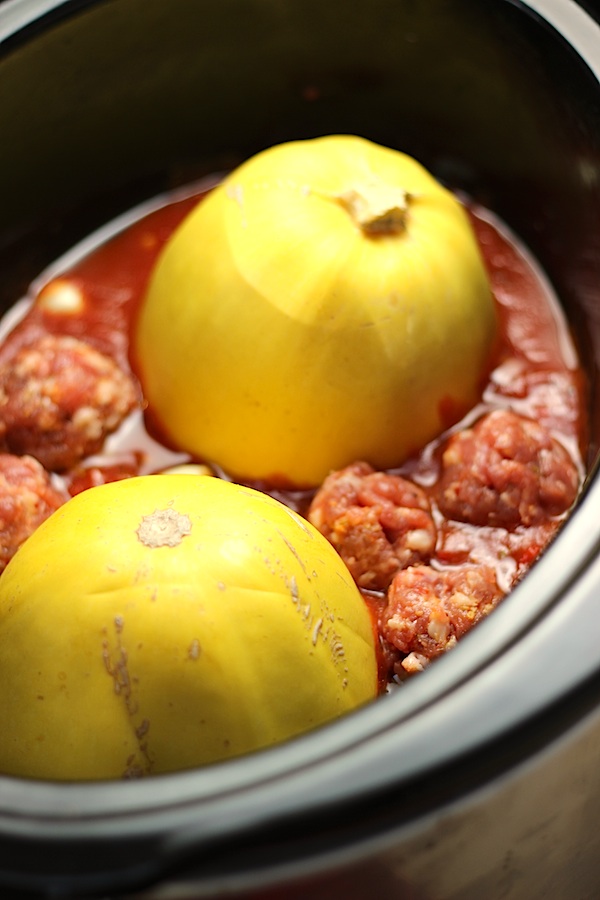 That being the case, I opted to go with
Stupid Easy Paleo Spaghetti Squash
, in which you essentially cut your squash in half and drop it in a crock pot with some pasta sauce and walk away. The results? Pretty good, but I'll use some minor tweaks next time.
First, sauce tends to get a little runny in the crock pot, so I'll plan to heat up a little extra sauce on the side so I don't feel like it's quite as soupy when served.
Second, I will not use this for a one-pot meal next time. It tasted great, but the squash didn't yield as much as I expected for it's size. Considering that my crock pot only fits one squash, I'll need to plan to make something filling to go with it and be all set.
I'm very happy to have found this recipe, because it's extremely easy and healthy. I'm also pleased to have discovered the site it came from -
Paleopot.com
. What's not to like about a site full of crock pot recipes that aren't full of imitation food-like product (such as cream of goop soup), the way so many crock-pot sites are? Hopefully it will yield many more great new recipes as the fall progresses!