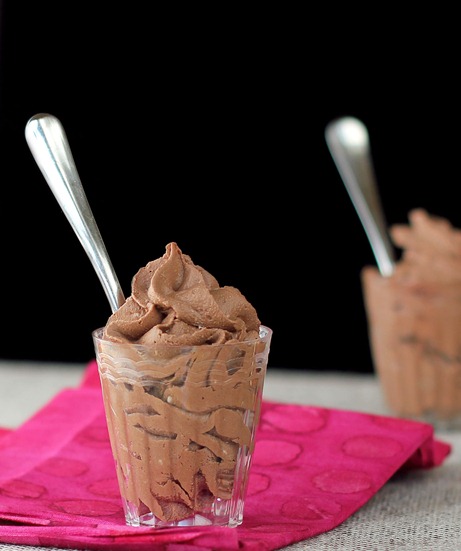 (Picture hers, as always.)


Opinion:
My shots didn't thicken quite as much as I'd anticipated, but ended up about the consistency of cool whip. These tasted like a chocolate coconut cream pie filling - light, rich and decadently smooth. I am not a huge fan of coconut, so I won't make them again for myself probably, but if you like coconut these may quickly become a favorite - easy, delicious and almost no sugar!
My Modifications:
None, I made these to spec. Used a smidge a honey as sweetener.
Dietary Mod Friendly?
This recipe isn't modification friendly, but that's okay because there's nothing to be allergic to here! Nut free, dairy free, gluten free, sugar free - everyone wins!