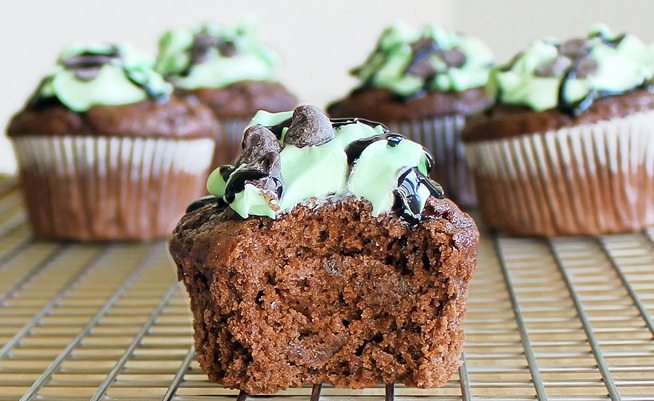 This is another treasure from
Chocolate Covered Katie's blog
! (Picture hers, of course.)
If you've ever made the No Pudge brand organic chocolate brownies, these yummy cupcakes have exactly the same fudge-y consistency!
Opinion:
These were super easy and super delicious! I didn't even toss in the optional chocolate chips, and they were still rich and satisfying. The mint is pronounced, but not overwhelming.
My Modifications:
I made these as directed, and topped with my favorite buttercream frosting.
Dietary Mod Friendly?
You can swap the sugar out for a Splenda blend or or favorite all natural sugar (honey, etc). The dairy can be swapped, but no guarantees on how well gluten free flours will do.